UMM Mission Splitter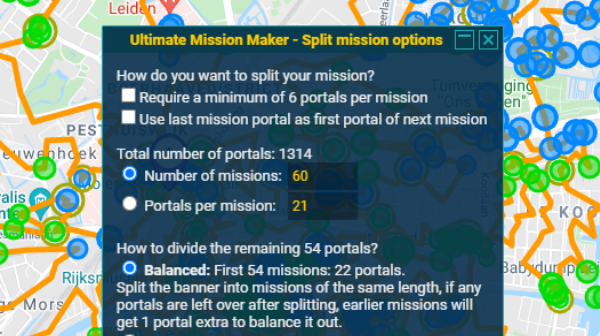 UMM provides functionality to automatically split a path into missions. This is just an option to make banner creation easier. The splitter currently allows for a single path of portals to be split into any number of missions, suggesting the planned banner length from the Banner Details info.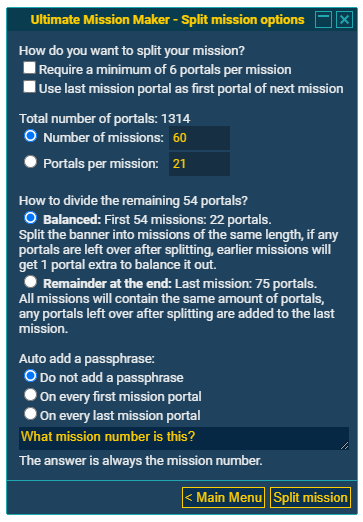 Explanation of each option in the dialog above:
Split options
Require a minimum of 6 portals for each mission after spit.
Use last mission... to create a continuous path, which should be combined with a passphrase or one of the non-hack actions in order to avoid waiting time.
Total number of portals
Split the portals over a set number of missions (UMM calculates the number of portals per mission).
Split the portals using a defined number of portals per mission (UMM calculates the number of missions).
How to divide the remaining x portals
Balanced will divide any remaining portals over mission, starting from the first mission.
Remainder at the end will add all remaining portals to the last mission.
Auto add a passphrase
Do not add
On every first mission portal
On every last mission portal
The default question is "What mission number is this?", with a numeric answer.