Editing an old banner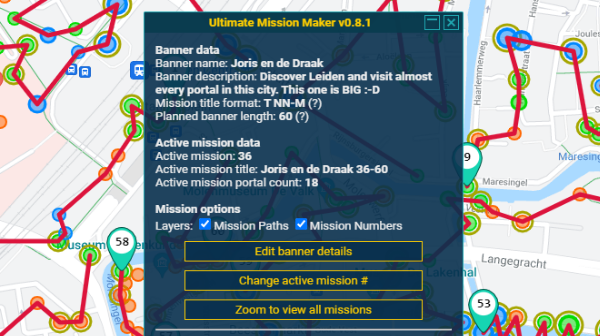 Wish to reuse a banner that you created earlier or reverse the route of that banner to create a new one. You can do that by loading a file from disk, using the Choose file button on the UMM Options menu.
When the file format of the imported file is not compliant with the current version of the UMM, the data will be converted. This could mean that you will have to add additional data using the Edit Banner Details screen.